Mobile Games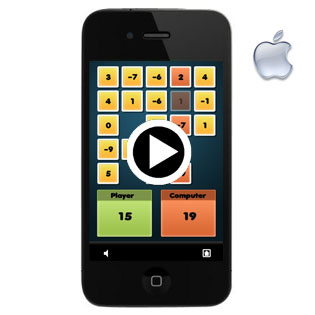 THISISNOTAMATHGAME is the perfect time waster. Instantly train your brain and boost overall mental power and performance with this little challenging game.
In THISISNOTAMATHGAME you run against an artificial intelligence. Considering 4 different grid sizes there is no place for boredom. Face up to this enormous challenge, and show yourself that you are brighter than the machine.










The rules of the game do sound complicated at first but are actually really simple:
In THISISNOTAMATHGAME the player competes with the computer for the high score by picking tiles of different value from the board.The player and the computer choose alternately a tile from the board. The position of the player`s choice determines the column or row of the computer`s turn - and the other way around. The game ends when there is no tile left for the player`s or computer`s turn.

THISISNOTAMATHGAME is playful and challenging at the same time. From time to time it is pushing your mental power to its limits.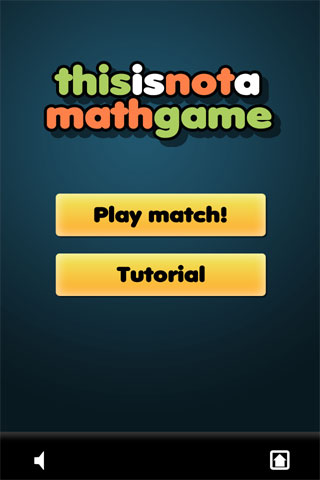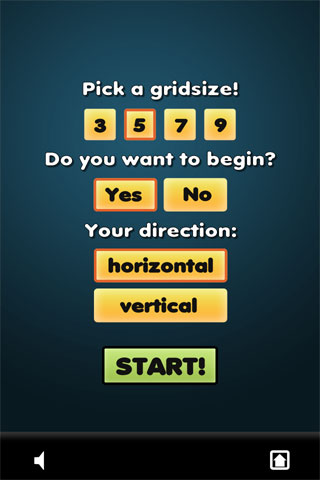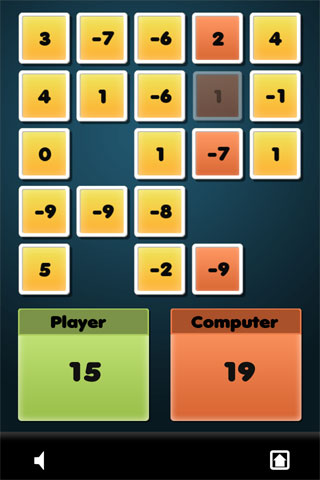 Zurück